Open Access
REVIEW
Low Altitude Satellite Constellation for Futuristic Aerial-Ground Communications
1 Department of Electronic Engineering, Hanbat National University, Daejeon, 34158, South Korea
2 Department of Electrical and Electronic Engineering, Brac University, Dhaka, 1212, Bangladesh
3 School of Business and Digital Technologies, Manukau Institute of Technology, Manukau, 2241, New Zealand
4 Department of Computer Science and Engineering, United International University, Dhaka, 1212, Bangladesh
* Corresponding Author: Al-Sakib Khan Pathan. Email:
(This article belongs to this Special Issue: Issues and Challenges in Futuristic Aerial-Ground Networks)
Computer Modeling in Engineering & Sciences 2023, 136(2), 1053-1089. https://doi.org/10.32604/cmes.2023.024078
Received 23 May 2022; Accepted 09 October 2022; Issue published 06 February 2023
Abstract
This paper discusses the significance and prospects of low altitude small satellite aerial vehicles to ensure smooth aerial-ground communications for next-generation broadband networks. To achieve the generic goals of fifthgeneration and beyond wireless networks, the existing aerial network architecture needs to be revisited. The detailed architecture of low altitude aerial networks and the challenges in resource management have been illustrated in this paper. Moreover, we have studied the coordination between promising communication technologies and low altitude aerial networks to provide robust network coverage. We talk about the techniques that can ensure userfriendly control and monitoring of the low altitude aerial networks to bring forth wireless broadband connectivity to a new dimension. In the end, we highlight the future research directions of aerial-ground communications in terms of access technologies, machine learning, compressed sensing, and quantum communications.
---
Graphical Abstract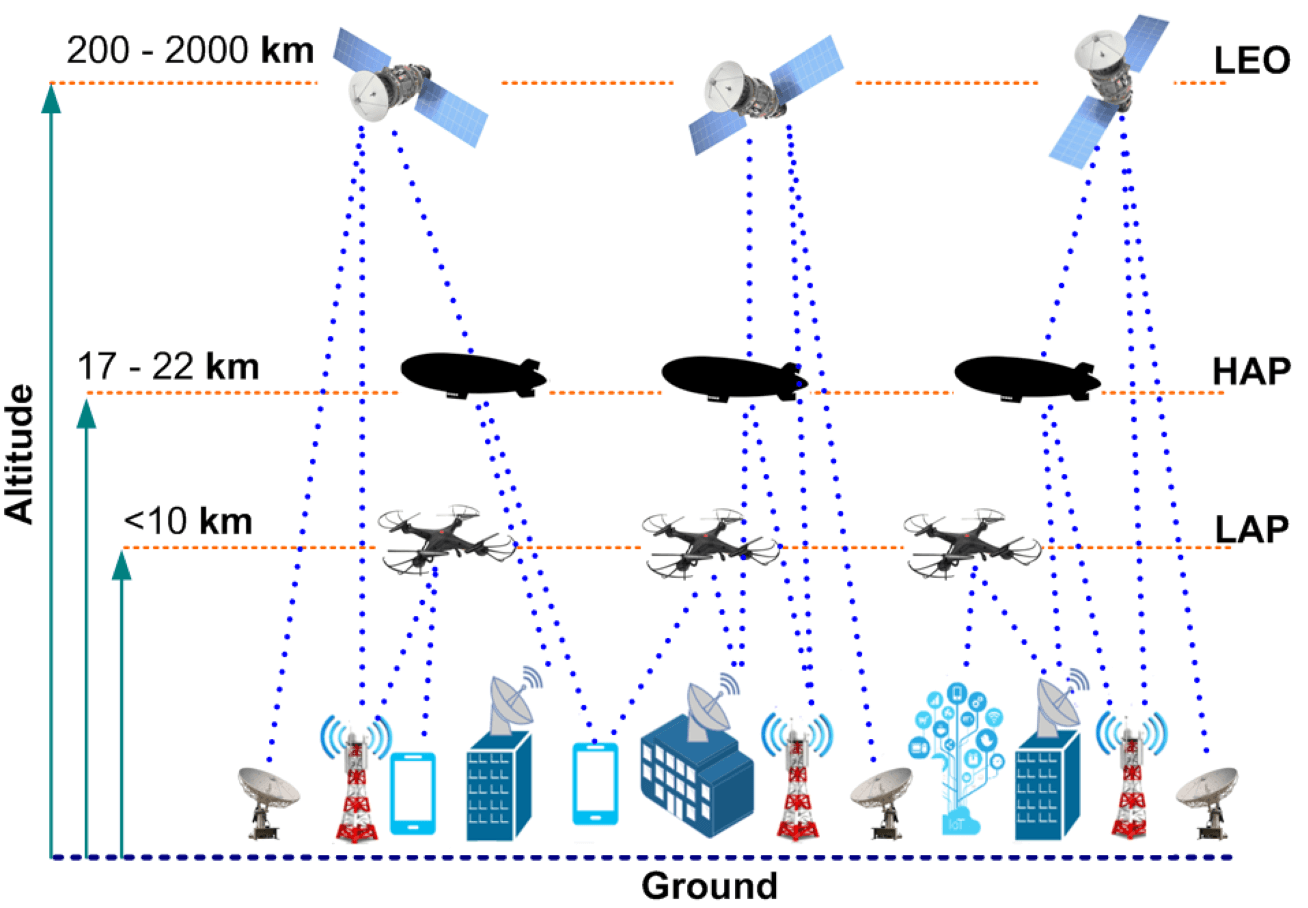 ---
Keywords
---
This work is licensed under a Creative
Commons Attribution 4.0 International License
, which permits unrestricted use, distribution, and reproduction in any medium, provided the original work is properly cited.