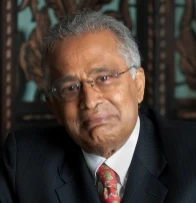 Honorary President
Satya N. Atluri ORCID
Satya Atluri is the founder of Tech Science Press in 1997, and all the journals he founded in TSP are in the frontier disciplines of engineering and the sciences, and especially at the interfaces of engineering and the sciences.
Satya Atluri is a world-renowned Indian-American engineer, educator, researcher and scientist in aerospace engineering, mechanical engineering and computational sciences, who is currently the Presidential Chair & University Distinguished Professor at Texas Tech University. Since 1966, he made fundamental contributions to the development of finite element methods, boundary element methods, Meshless Local Petrov-Galerkin (MLPG) methods, Fragile Points Methods (FPM), Local Variational Iteration Methods, for general problems of engineering, solid mechanics, fluid dynamics, heat transfer, flexoelectricity, ferromagnetics, gradient and nonlocal theories, nonlinear dynamics, shell theories, micromechanics of materials, structural integrity and damage tolerance, Orbital mechanics, Astrodynamics, etc.
Atluri was elected as a member into the National Academy of Engineering in 1996 for contributions to computational methods for fracture mechanics and analysis of aerospace structures. He was also elected to the Indian National Academy of Engineering in 1997, the European Academy of Sciences in 2002, the World Academy of Sciences in 2003, the National Academy of Sciences of Ukraine (Stephen Timoshenko Institute) in 2008, and the oldest academy in the modern world, the Academy of Athens in 2013.
He received the Padma Bhushan Award, the third highest civilian honor in the Republic of India, in the category of Science and Technology, from the president of India in 2013.
He founded the journals Computer Modeling in Engineering & Sciences (2000); Computers, Materials, & Continua (2004); Molecular & Cellular Biomechanics (2004); and Advances in Computational Mechanics (2008), all of which are published by Tech Science Press. All these journals are in the frontier disciplines of engineering and the sciences, and especially at the interfaces of engineering and the sciences. Previously, Atluri founded, and was editor-in-chief of, the international journal Computational Mechanics, from 1986 to 2000.
Management Team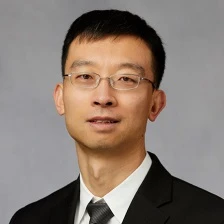 President
Yingtao Jiang ORCID
In his role as president of Tech Science Press, Jiang supervises all operational and business administration matters, sets investment, budget and fund generation plans, devises global community outreach programs, conducts TSP's efforts in extending its network of conference locations to expand its worldwide roster, and closely supervises strategy implementation.
Yingtao Jiang received his Ph. D. in Computer Science from the University of Texas at Dallas, and joined the Department of Electrical and Computer Engineering, University of Nevada, Las Vegas (UNLV) in 2011 as an assistant professor. He was promoted to the rank of full professor at the same department in 2013. He served as the chair of the Department of Electrical and Computer Engineering for three years, and subsequently became associate dean of Howard R. Hughes College of Engineering in 2015. As the president of Tech Science Press, Dr. Jiang comes with 20+ years of experiences in teaching, academic research and management.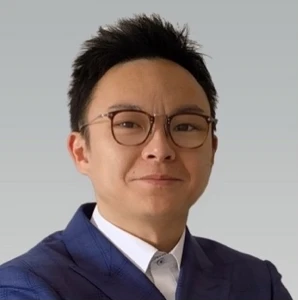 Director of Development
John Chen
John Chen supervises TSP's general operations, all communications and correspondence. He is also involved in all strategic projects including the journals' development and logistics, and working cross-organizationally and collaboratively with all liaisons to develop large scale initiatives that make progress to increase the impact.
With an academic background in Biology and Biochemistry in Bishops's University, Canada, John spent several years honing his scientific acumen and managerial skills as an academic project coordinator in Montreal, Canada, from 2011 to 2015 before joining Tech Science Press. At Tech Science Press, John held various roles including production, editorial, and management positions before serving as director of development for acquisitions. During this tenure, John has acquired a profound understanding of the industry's intricate workings, shortcomings and merits. He currently specializes in strategic and operational designs, product development and management, journal acquisitions, and publisher/partner relations. As such, John has assumed the responsibility for further exploring the manifold dimensions of the field to bring about its far-reaching potentials on solid ethical tenets and foundation.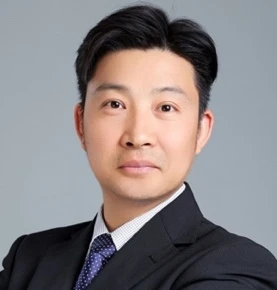 Publishing Director
Yi Yang
Yi Yang is the Publishing Director of Tech Science Press. Dr. Yang assumed his role as the Publishing Director of TSP in 2021 to expand its global reach, and advise and lead the publishing activities of TSP. He oversees the Editorial Services team, and manages the development, review, and promotion of TSP publications across the Communications and Marketing Cluster.
He holds a bachelor's degree in Sociology (2002) from the Huazhong Agricultural University (Wuhan, China) and a master's degree in Developmental and Educational Psychology (2005) from the Huazhong Normal University (Wuhan, China). He completed his PhD (2015) in Management Science and Engineering from Southeast University (Nanjing, China). In 2005, he joined in the School of Business in Nanjing University of Information Science and Technology and was promoted to the associate professor in 2013. From 2010 to 2011, as a visiting scholar, he delved into research work at the California State University, San Bernadino. He joined in Tech Science Press as publishing manager in July 2017. From June 2019 to present, he also held the role of director for the China office of Tech Science Press.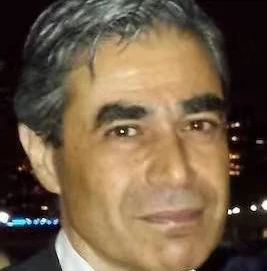 Production Director
Elie Naufal
Elie Naufal is the Production Director of Tech Science Press. His responsibilities include supporting a fast-paced and diversified Academic publishing program within Content Operations, support and guidance for authors in production-related matters.
Equipped with a M.S. in Applied Mathematics from Columbia University, a B.A. in Economics, a B.S. in Computer Science/Mathletics from the American University, and a passion for quant research, he followed a specialization degree in Deep Learning, establishing a data engineering consulting business. This led him to review articles, edit academic books, write and edit research grants, help in publishing papers, providing support for academics and researchers to advance in their field of work.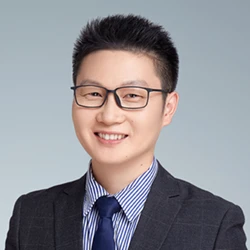 Director of Information Technology
Dongling Lin

Dongling Lin is the Director of IT at Tech Science Press. He manages IT projects, including developing and maintaining the submission system and publication services. He also devotes to the facilitation of IT-based editing and liaising tasks.
Lin graduated from Jiangsu Ocean University with a major in software engineering (2012). He led the networked construction of a stand-alone cost budget software in a listed company, and accomplished an annual output value of more than 100 million CNY within three years, with nearly 10 million data volume levels. Lin also worked as a versatile core leader in Tuniu Corporation (NASDAQ: TOUR) and developed the R&D department to the highest professional level. In two years, he acquired favorable praise and trust by leading his team to reconstruct the functional modules of various travel modes and to focus on a significant refactoring experience of the airline business. Before joining TSP, Lin was affiliated as a system architect in a real estate company, leading and supervising all aspects related to research and development.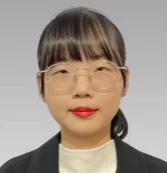 Publishing Manager
Chen(Odelia) Xu
Odelia Xu, the publishing manager of Tech Science Press, oversees the daily management of the editorial department and is directly involved in all information construction projects. She also assists in the promotion and development of all academic journals. Xu also oversees the journals in mechanics and engineering sciences.
Odelia Xu graduated from Lanzhou University in Atmospheric Sciences and continued her MSc in Applied Meteorology and Climatology at the University of Birmingham, UK in 2016. Before joining Tech Science Press, she worked as Section Managing Editor in MDPI. With her experience in the academic publishing industry, she has acquired expertise in academic management and a vision to open science and publishing, positioning her as a leading expert in publication science. Odelia Xu joined TSP in April 2019 as a Managing Editor for CMES-Computer Modeling in Engineering & Sciences. In 2020, she held the role of publishing Manager in populating and managing the IT content projects; developing metrics to assess and improve research publication impact of all TSP journals.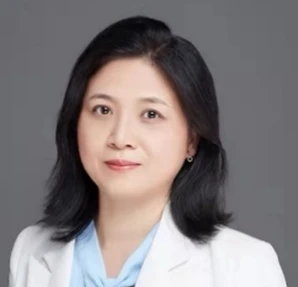 Publishing Manager
Liyao(Lily) Wang
Lily Wang is currently the publishing manager of Tech Science Press. Lily is responsible for the general training of managing editors in the entire publishing process, ethics management and standard editorial procedures. She is also leading the ethics management of Tech Science Press to secure a long-term prosperity and maintain its ethical health. Wang also is responsible for all life science and health science journals of Tech Science Press (Phyton-IJEB, BIOCELL, Oncologie, CHD, IJMHP, etc.).
Holding a Ph. D in Pharmacognosy from China Pharmaceutical University, Lily has an extensive professional knowledge and skills in the academic field. After completing her doctor's degree, Lily obtained the position as a lecturer and researcher in Anhui Agricultural University. More than 10 years of research experience has brought her extensive understanding in scientific research and academic publishing. After joining Tech Science Press in 2019, Lily served as the Managing Editor for Phyton-International Journal of Experimental Botany (IJEB) starting from 2021, based on her superb managerial skills and professional perspectives, Lily is also in charge of the training and leading the ethics management of Tech Science Press.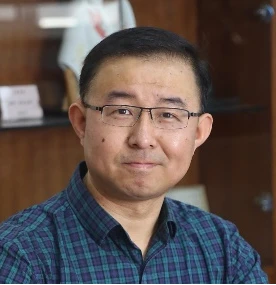 Senior Managing Editor
Qian(Kevin) Liu
Qian Liu, the senior managing editor of Tech Science Press, is responsible for major archiving and databases and instructs the ethics and publishing standards of the journals program.
Qian (Kevin) Liu has been devoting in scholarly publishing industry ever since he graduated from medical school of Shandong University. He started working in Acta Pharmacologica Sinica (published by Blackwell) from Shanghai Institutes for Biological Sciences (SIBS), Chinese Academy of Sciences (CAS) as an assistant editor since 2004. In 2008, Kevin moved to Tianjin Medical University General Hospital to run Chinese Journal of Lung Cancer. In 2010, together with other experts, he launched Thoracic Cancer as the managing editor with Wiley-Blackwell. In 2016, Kevin took the role as managing editor of Asia-Pacific Journal of Clinical Oncology. Kevin serves now as Journal Development Manager at Chinese Medical Association Publishing House from 2021 till present. Kevin is an experienced medical editor and is competent in management of medical journal. Qian is also a Wiley's Open Science Ambassador. Start from 2021, Kevin joined Tech Science Press as a senior managing editor.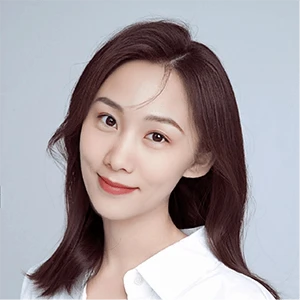 Key Account Mananger | Office Manager
Ruochen (Zora) Xian
Zora Xian is the KA and Office Manager of Tech Science Press. She maintains and expands relationships with important clients and works closely with various departments in order to maintain and further develop the relationships with the key accounts. She also has responsibility and accountability related to the administrative activities that facilitate the smooth running of the office of Tech Science Press.
Zora graduated from Fudan University majored in Macromolecule Material and Engineering in 2012. She continued her MSc in Social and Educational Research at the University of Aberdeen, UK in 2016. She was a consultant assistant in Shanghai before going to the UK and worked as a research analyst in the University of Aberdeen. After she joined Tech Science Press in 2022, Zora took charge as a KA manger and also an office manager.
Advisory Board
Paul Evans, The Charlesworth Group, UK
Paul Evans Joined the Charlesworth Group on August 1 2021 as Partnership Director (still Affiliate with Maverick Publishing Specialists) and former Managing Director with substantial international experience and a proven track record of growing, developing and opening new markets in the highly changing and competitive world of Media and Publishing. Worked for leading science publisher and science communications company Nature, part of Springer Nature and responsible for Greater China. Having also worked extensively for the World's leading provider of information solutions, Elsevier and independently owned SAGE International. His transferable expertise includes; the ability to build and lead excellent management teams, identify, influence and win sustainable business opportunities.
Shaofan Li ORCID, University of California-Berkeley, USA
Professor Shaofan Li is currently a full professor of applied and computational mechanics at the University of California-Berkeley.
Dr. Li joined the faculty of the Department of Civil and Environmental Engineering at the University of California-Berkeley in 2000. Dr. Shaofan Li is the recipient of several awards, including The IACM Fellow Award (International Association of Computational Mechanics) 2018; Distinguished ICCES Fellow Award (International Conference on Computational & Experimental Engineering and Sciences) [2014]; The ICACM Computational Mechanics Award (International Chinese Association of Computational Mechanics) 2013; The USACM Fellow Award (The United States Association of Computational Mechanics) 2013; A. Richard Newton Research Breakthrough Award 2008, and National Science Foundation CAREER Award 2003; Dr. Li has published more than 140 articles in peer-reviewed scientific journals, and he is the author and co-author of two research monographs/graduate textbooks. According to Google Scholar, Dr. Li has more than 7500 citations and an h-index 42.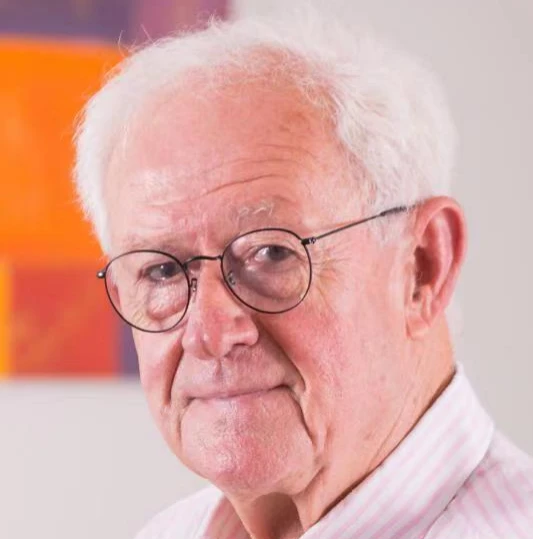 Dr. Daniel Serin ORCID, Institute Sainte-Catherine, radiotherapy service, Avignon, FRANCE
Dr. Serin is a field oncologist and has been practicing for more than 30 years at the Sainte Catherine Institute (ISC) in Avignon, and devoted into medical activity to treating breast cancer. Dr. Serin trained in Radiodiagnosis, radiotherapy and medical oncology (Faculty of Medicine of Lyon). Dr. Serin has chaired the SFSPM French society of senology and breast pathology. He has also chaired the SFPO French society of psycho-oncology and was in charge of mission by the inter-ministerial mission which preceded the creation of the INCa National Cancer Institute to define the needs for qualified professionals in psycho-oncology in France. Dr. Serin is a member of ASTRO (1984) ASCO (1986) ESMO (1996) and created the Cours supérieur franco-maghrebin de senolgie in 2002 which is held every year in Morocco. He made Knight of the National Order of Merit in 2004 for his care activities and commitments in the League against Cancer and in the collegial reflection on which led to the first Cancer Plan.