On 28 June, 2023, Clarivate released Journal Citation Reports (JCR). From 2023, JCR will begin to grant journal impact factors to ESCI journals included in the core collection of Web of Science. The journal Sound & Vibration was included by ESCI in 2020 and received its first impact factor of 0.6 in 2023!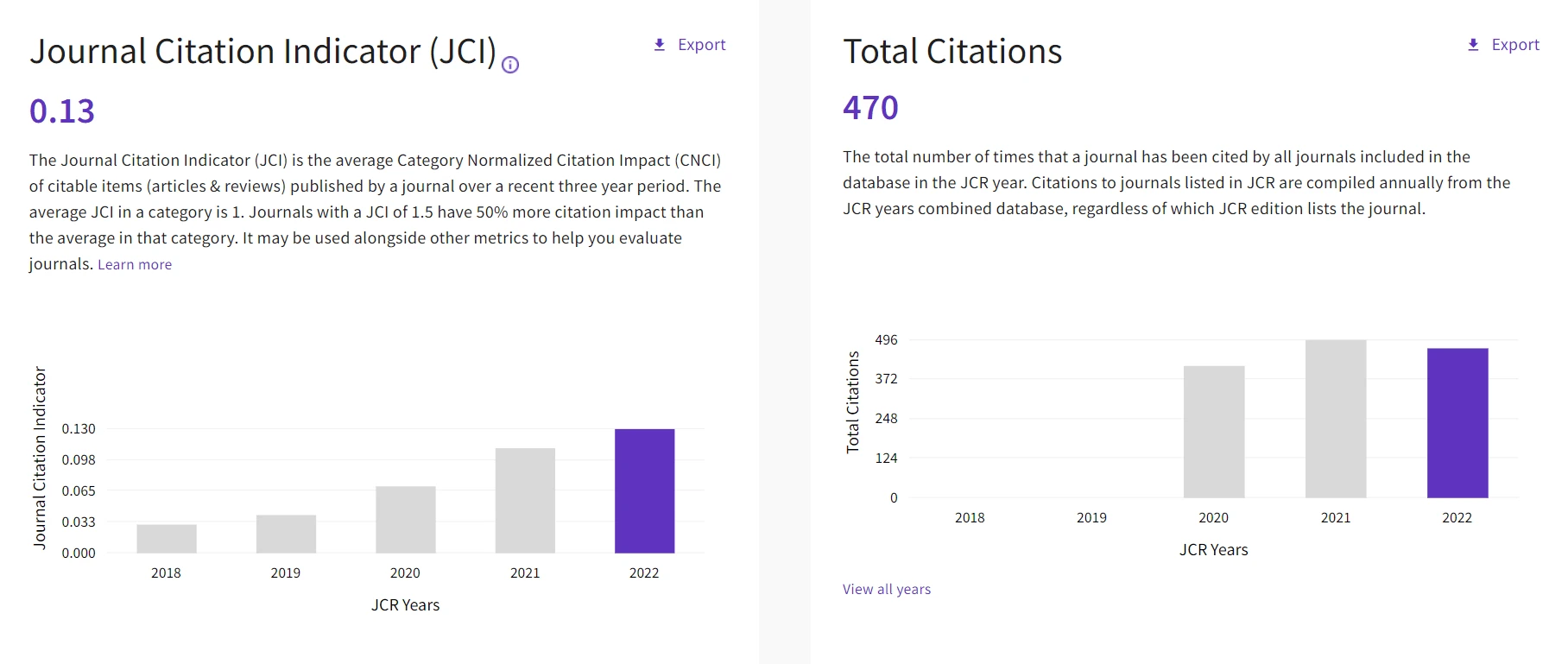 Data sources:Clarivate
Sound & Vibration, founded in 1967 in the US, is an international English journal focused on sound and vibration published by Tech Science Press. The current Editor-in-Chief is Professor Yang Jun from the Institute of Acoustics, CAS, and the Executive Editor is Professor Gao Yan from the Institute of Acoustics, CAS. In addition, the journal has invited more than 20 experts from China, the US, the UK, Italy, Singapore, and other countries and regions to form an international Editorial Board.
Sound & Vibration published research papers, review articles, editorials, and conference papers on noise and vibration, dynamic measurements, structural analysis, computer-aided engineering, machinery reliability, and dynamic testing. The journal is currently indexed by some major citation databases in the world, such as ESCI (Web of Science), Scopus, SNIP, Portico, etc.
The journal currently offers APC discounts and free high-quality professional English polishing services for all submissions. We welcome scholars in related fields to actively pay attention to this journal and submit papers!