We are very proud that the winner of the 2022 Wake Memorial Medal is Prof. Antonio Pizzi, the Editor-in-Chief of Journal of Renewable Materials.
Every three years the Society of Adhesion and Adhesives announces one recipient forthe Bill Wake Memorial Medal. The prestigious Wake Memorial Medal is awarded triennially to a worker in the field of either adhesion or adhesives. Prof. Pizzi is the 11th recipient of the medal.
The presentation was made on September 30th in Glasgow, UK at the triennial conference of the British Society for Adhesion and Adhesives. We would like to extend our warmest congratulations to Prof. Pizzi for his remarkable achievements in renewable adhesion and adhesives and to express our most sincere gratitude as well for his nonstop dedication in leading JRM onto a better place.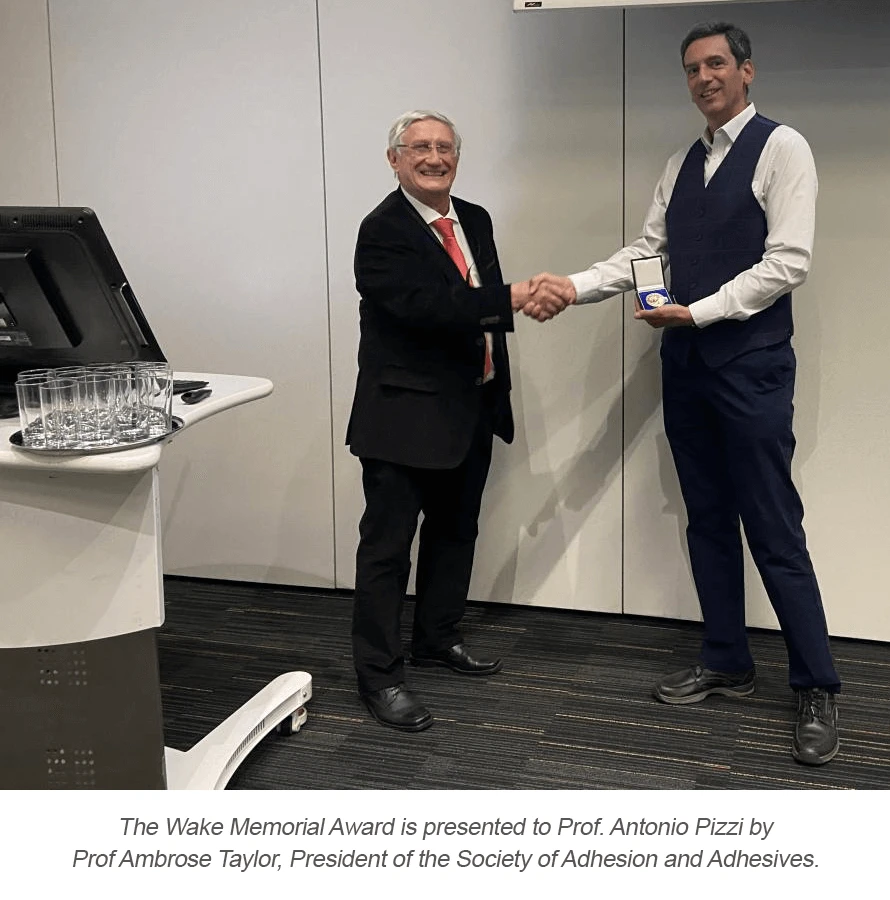 Prof. Pizzi is a full Professor of industrial chemistry at the ENSTIB, University of Lorraine. Prof. Pizzi, who holds a Dr. Chem. (Polymers, Rome, Italy), a Ph.D. (Organic Chemistry, South Africa) and a D.Sc. (Wood Chemistry, South Africa), is the author of more than 900 research and technical articles, patents, contract reports and international conference papers as well as 11 books on adhesion and adhesives published in New York. He is the recipient of numerous prestigious international prizes for new industrial developments in his fields of specialization such as, among others the Descartes Prize of the European Commission and the Schweighofer Prize for Wood Research Innovation. His best-known areas of specialization are wood and fiber gluing and wood adhesives chemistry, formulation and application, in particular in bioadhesives and their application to composite products based on natural materials.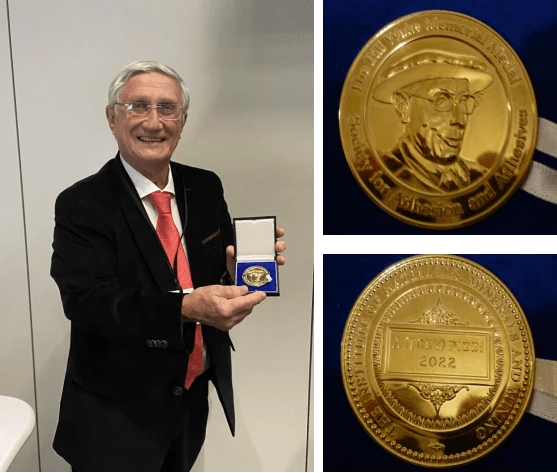 About the Bill Wake Memorial Medal:
The prestigious Wake Memorial Medal is awarded triennially to a worker in the field of either adhesion or adhesives. The award of this medal is open to all – including workers in academia, industry and research institutes – and is made in recognition of outstanding contributions by an individual over a substantial period. The medal is solely conferred by the Management Board of the Society for Adhesion and Adhesives (UK). The previous recipients were:
2019 – John Watts
2016 – Bob Adams
2013 – David Dillard
2011 – Costantino Creton
2008 – Wulff Possart
2005 – Kevin Kendall
2002 – Tony Kinloch
1999 – Keith Allen
1996 – Alan Gent
1993 – Walter Brockmann
1990 – Lou Sharpe