Open Access
REVIEW
A Review of Seasonal Hydrogen Storage Multi-Energy Systems Based on Temporal and Spatial Characteristics
The College of Energy and Mechanical Engineering, Shanghai University of Electric Power, Shanghai, 200090, China
* Corresponding Author: Qifen Li. Email:
(This article belongs to this Special Issue: New Trends in Sustainable Materials for Energy Conversion, CO2 Capture and Pollution Control)
Journal of Renewable Materials 2021, 9(11), 1823-1842. https://doi.org/10.32604/jrm.2021.015722
Received 08 January 2021; Accepted 16 March 2021; Issue published 04 June 2021
Abstract
The temporal and spatial characteristics of seasonal hydrogen storage will play a very important role in the coupling of multi-energy systems. This essay believes that there are several key issues worth noting in the seasonal hydrogen storage coupled multi-energy system, namely, hydrogen storage methods, coupling models, and benefit evaluation. Through research, this article innovatively divides seasonal hydrogen storage into two types: space transfer hydrogen storage technology and time transfer physical property conversion hydrogen storage technology. Then sort out the two most typical seasonal hydrogen storage multi-energy system application scenarios and their hydrogen storage unit models. Finally, it is shown that hydrogen storage methods should be selected according to different periods of time and regions, and the benefits should be evaluated before they can be used in practice. This review study is applicable to the process of coupling seasonal hydrogen storage in multi-energy systems. Hydrogen energy is used as an intermediate energy link for the selection, evaluation and modeling of the optimal selection and rational utilization.
---
Graphical Abstract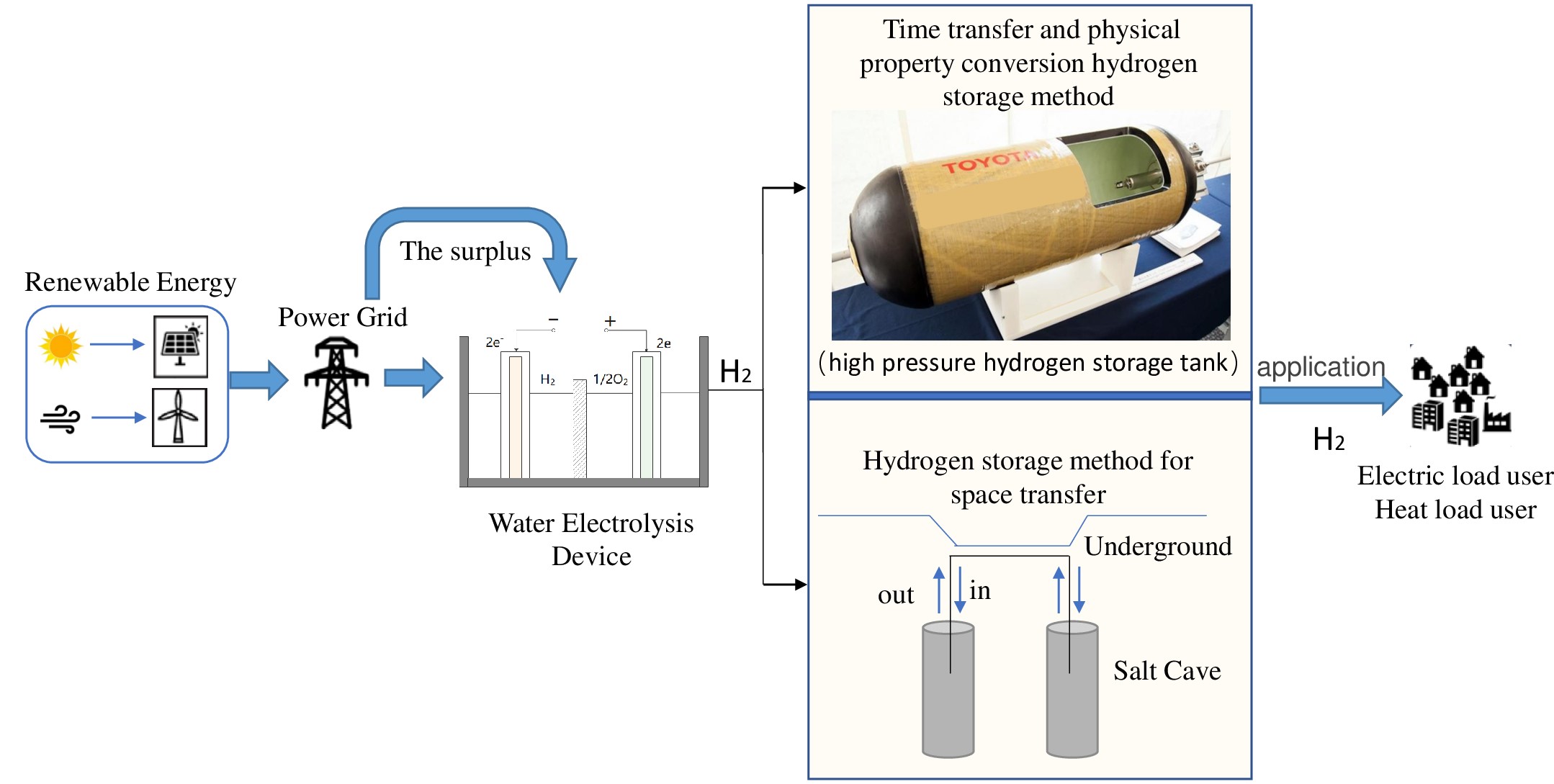 ---
Keywords
---
This work is licensed under a Creative
Commons Attribution 4.0 International License
, which permits unrestricted use, distribution, and reproduction in any medium, provided the original work is properly cited.