Phyton-International Journal of Experimental Botany

ISSN: 0031-9457 (Print)

ISSN: 1851-5657 (Online)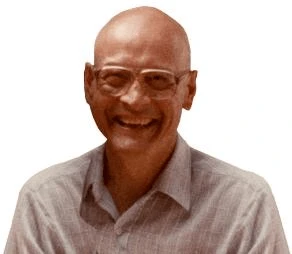 Dr. Miguel M. Raggio
Dr. Miguel M. Raggio and his wife, Nora Elba Moro de Raggio, founded Phyton-International Journal of Experimental Botany in 1951.
Miguel Raggio was born in Rosario, Province of Santa Fe (Argentina), in 1926, the only son of Rómulo Raggio and Genoveva S. Amarilla. He graduated as Agronomy Engineer at the Universidad de la Plata, Buenos Aires, Argentina
Thereafter, he obtained his PhD in Botany at the University of California, Berkeley, CA, U.S.A.
During 1957 and 1958, Miguel conducted scientific research at the University of Wisconsin, Madison, U.S.A. On August 30, 1961 back in Argentina, Miguel and his wife created the Rómulo Raggio Foundation with a sole scientific approach.
They incorporated Phyton-International Journal of Experimental Botany into the Foundation.
Between 1962 and 1965, he was invited by the University of Harvard to conduct scientific research in the U.S.A. Back in Argentina from the U.S.A., where he obtained the Bachelor of Fine Arts at the California College of Arts & Crafts, Miguel devoted himself to the Rómulo Raggio Foundation, changing its approach towards the arts, and creating the Museum of Art in 1983.
The Foundation's objectives are to foster scientific and technological research, arts, and culture.The Museum of Art of the Rómulo Raggio Foundation has a valuable Argentinian cultural and artistic heritage from the 20th century.
Contemporary plastic artist exhibitions, concerts, recitals, conferences, seminars, book presentations, and the Official Exhibition of the Orchid Federation of Argentina are held in the Fundación Rómulo Raggio ( www.fund-romuloraggio.org.ar for further details).
Miguel Raggio passed away in Buenos Aires on April 15, 2007, leaving us his invaluable legacy for all future generation.